Local Tanker Truck Driver Jobs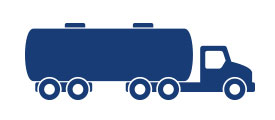 A local tanker truck driving job will require the driver to haul commodities that can include: oil, gas, water, construction, chemical, industrial, military, dairy, and more.
A tanker driver may be responsible for connecting hoses to tank, open valves, start pumps to fill up tanks, read gauges/meters, and record load quantity.
A Local Tanker driver will expect to haul freight anywhere between 50 – 250 miles each day.
Benefits of a Local Tanker job: Home daily, above-average hourly pay, and Local or dedicated routes.
The average pay for a Local Tanker Truck Driver is

$1,200- $5,200/week

.
Click here view Local Tanker Truck Driver Jobs near you.